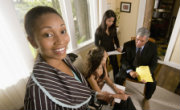 Northeast Health Savings Account (HSA)
Summary

Provide your employees with a way to pay for medical expenses using pre-tax dollars. Give them the option to open a health savings account.

There are no setup or annual fees. And the money is theirs to roll over. They can use the money whenever necessary, whether three months or thirty years from now.




Details:

Offer your employees a tax-advantaged way to pay for healthcare
Employees must be enrolled in a high deductible health insurance plan
Use pre-tax dollars to pay for qualified medical expenses, including:
Doctor visits
Prescription medications
Over the counter medications
Surgeries and operations
Earn competitive interest on entire balance
No minimum opening deposit required
Minimum balance of $50 required to avoid $5 monthly basic fee
No setup or annual fees
FREE eStatements
$2 fee per paper statement
Account money rolls over year-to-year
No "use it or lose it" policy
HSA is owned by your employees
FDIC insured

Eligibility

Must be covered under a qualified, high deductible health plan
Cannot be claimed as a dependent on another person's tax return
Cannot be enrolled in Medicare
Contribution limits are set by the IRS
2017 contribution limits are:
$3,400 for a single person
$6,750 for a family
A person age 55 or older may make an additional $1,000 in "catch-up" contributions

*Consult your tax advisor.