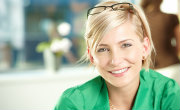 Northeast Executive Banking
Take advantage of our Executive Banking Bundle, tailored to the personal banking needs of our business customers. It includes an Executive Rewards Checking account with no monthly service fee, competitive interest earnings, and custom deposit benefits.
You'll enjoy a suite of additional perks such as credit and investment benefits. It's our way of saying "thank you" for being a Northeast Bank business customer.
Executive Rewards Checking Details

Rewards: higher interest rate + ATM fee refunds (see additional details below)
No monthly service fee
No minimum balance required to maintain account
Earns competitive interest
Surcharge-free ATMs nationwide through MoneyPass® network
Free online banking and bill pay
Free Northeast Bank mobile banking and mobile deposit
Free eStatements
Northeast Bank Visa® debit card
No monthly usage fee, no annual fee, no fee for domestic debit card transactions
Fees may be assessed for foreign transactions and for using ATMs outside the MoneyPass network.
One free box of single or duplicate non-specialty checks per calendar year
Unlimited debit transactions and check writing
$500 minimum deposit to open

Custom Deposit Benefit Details:

Free Official Bank Checks
Free safe deposit box (3"x5" or smaller) for 1 year*
Customer can receive a credit toward a larger safe deposit box




Rewards: Higher Interest Rate + ATM Fee Refunds

Earn a higher interest rate on balances up to $15,000 and get up to $20 in refunds per statement cycle for non-network ATM usage fees. To earn these rewards, you must meet at least 2 of the three following qualifications in your Executive Rewards Checking account:

Be enrolled in online banking and eStatements, which are free of charge
Have 10 or more debit point-of sale (POS) purchases post and settle to your account per statement cycle**
Have direct deposit or other ACH credits of $1,000 or more post to your account per statement cycle

Example Interest Rate*** and Annual Percentage Yield (APY) Information

| | Balance Tier | Interest Rate | APY | Explanation |
| --- | --- | --- | --- | --- |
| Earn if qualifications ARE met: | $0 to $15,000 | 0.30% | 0.30% | This will be the APY for the entire balance in the tier |
| Earn if qualifications ARE met | Above $15,000 | 0.10% | 0.10% - 0.30% depending on the balance in the account | This is a blended APY - it includes the balance in both tiers, each of which earns a different interest rate. Higher balances will produce lower APYs. |
| Earn if qualifications ARE NOT met: | Above $0 | 0.03% | 0.03% | This will be the APY for the entire balance. |

Even if you don't meet the necessary reward qualifications in a statement cycle, the interest rate paid on the entire balance will be 0.03% with an APY of 0.03%, and you'll have the chance to qualify for the higher interest rate the next qualification cycle. Note that reward and base interest rates (and the cap on balances for which the higher APR is paid) are not tied to a specific index, and may be changed at any time at the bank's discretion. Fees could reduce the earnings on the account.

If you meet at least two of the qualification criteria for the statement cycle, then we will reimburse you:

Up to $10 for the surcharges that non-network ATM owners charge for using ATMs outside of the MoneyPass network.
There is a maximum per item refund of $4.99
Up to $10 of the fees we assess for using non-network ATMs.




Note: if account is inactive for 6 consecutive months, it will revert to a Northeast Plus account with all applicable fees and requirements.

*Subject to availability.

**ATM transactions do not count as debit card transactions. Please note that it may take several days for a debit card transaction to post to your account.

***To obtain the listed APY for the statement cycle and the ATM-fee refunds, reward requirements must be met. Rates are tiered and interest earned will vary based on daily balances. View our current rates

Credit Benefits

Eligible for Executive Line of Credit at very competitive rates
Variable rate line at WSJ Prime rate + 1-2%, depending on size of credit line
Subject to underwriting approval
Competitive rates on HELOCs
0.25% rate reduction with an auto-debit from your Northeast Bank account
Mortgage referral to specialized mortgage lenders, experienced in working with business owners

Investment Benefits

Consultation with a Raymond James Advisor
Raymond James' services include solutions for: portfolio management, retirement planning, estates and legacy planning and cash management.*

*Northeast Bank is independent of Raymond James. Securities offered through Raymond James Financial Services, Inc., Member FINRA/SIPC, an independent broker/dealer, and are not insured by bank insurance, the FDIC or any other government agency, are not deposits or obligations of the bank, are not guaranteed by Northeast Bank and are subject to risks, including the possible loss of principal.

Requirements

To qualify for the Executive Banking Bundle, you must be an owner, partial owner, or executive officer of a business that is a customer of Northeast Bank. Qualified accountholder may add their spouse as a joint owner to this account.