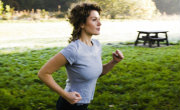 Northeast Health Savings Account (HSA)
Summary

What if there was a way to use pre-tax dollars to pay medical expenses? Now, you can — with a Northeast Health Savings Account.

You decide how much to put away. Then, when a medical expense* pops up, use your convenient HSA debit card to pay. And the money rolls over year-to-year, including the interest earned.

Details:

Enjoy great tax benefits* while saving for healthcare costs
Use pre-tax dollars to pay for qualified medical expenses, including:
Doctor visits
Prescription medications
Over the counter medications
Surgeries and operations
Earn competitive interest on your entire balance
Reduce annual income tax*
No minimum opening deposit required
Minimum balance of $50 required to avoid $5 monthly basic fee
No setup or annual fees
FREE eStatements
$2 fee per paper statement
Account money rolls over year-to-year
No "use it or lose it" policy
Account is owned by you, not your employer
FDIC insured
$20 fee for closing account within 3 months of opening

Eligibility

Must be covered under a qualified, high deductible health plan
Cannot be claimed as a dependent on another person's tax return
Cannot be enrolled in Medicare
Contribution Limits are set by the IRS
2018 contribution limits are:
$3,450 for a single person
$6,900 for a family
A person age 55 or older may make an additional $1,000 in "catch-up" contributions

*Consult your tax advisor.