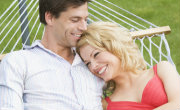 Individual Retirement Accounts (IRAs)
Summary

There is no time like the present to prepare for your future. But not everyone's situation is the same. That is why we offer both Traditional and Roth IRAs, tailored to your specific needs.

Plus, you'll be getting tax advantages. Both IRAs offer tax benefits, now or in the future. Consult with your tax advisor and then come and see a Northeast Bank personal banker today to start preparing for your future.




Details:

Build tax-advantaged* savings for retirement
Minimum $1,000 to open
Choose Traditional or Roth
Earn interest, annually and at maturity
No annual maintenance fee
Penalty for early withdrawal from CDs may apply
$50 early account closing fee if account is closed within three years of opening

*Check with your tax advisor to determine if your contribution is tax deductible as well as tax deferred.




 

Traditional vs. Roth

Traditional IRA

A traditional IRA from Northeast Bank gives you allows immediate tax savings since you may deduct contributions from your current annual returns. The interest earnings don't incur taxes until withdrawal. This can provide another advantage, since the tax will typically be subject to a lower tax bracket once you're retired.

Must be under age 70½ to open
Minimum $1,000 to open
No annual fee
Interest earnings are tax deferred*
Contributions may be deduced from income tax returns*
$5,500 contribution limit per year (as of 2013)
Additional $1,000 "catchup" contribution allowed for ages 50+'
Withdrawals may begin at age 59½
Early withdrawals on interest subject to penalty***
Mandatory withdrawals begin at age 70½

Roth IRA

You cannot deduct contributions to a Roth, but your interest earnings are completely tax-free upon withdrawal. So while you can't lower your taxes today, you may reap tax benefits later. Another advantage is your principal (not the interest) may be withdrawn without penalty at any time.

Income must be less than $120,000 per year to open

$177,0000 for married couples
Contributions are NOT tax deductible
Earnings are 100% tax-free upon withdrawal
Principal contributions may be withdrawn without penalty**
Withdrawals on interest may begin at age 59½
Early withdrawals on interest subject to penalty***
No mandatory distribution age

* Consult your tax advisor.

** Subject to minimal conditions.

***Certain exceptions apply, such as healthcare, purchasing first home, etc.